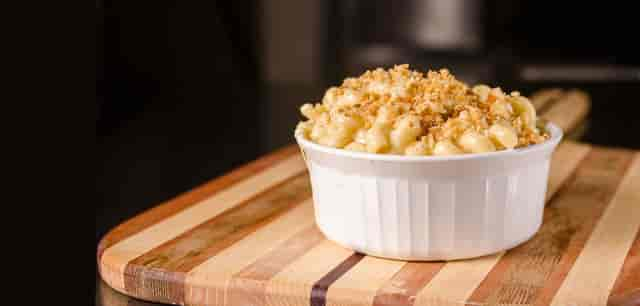 Founders
Founders
Founders



PETER CAUSYN
- President
Prior to starting Macarollin, Peter Causyn has developed several concepts. He was responsible for bringing Yogen Fruz to NYS as the area developer. In a 2 year period he opened and operated 11 units in Upstate NY. He also created and invented a Hulless Popcorn Kernel. He put this kernel into microwave bags and sold it on QVC. The first two years the company was on QVC it was named Customer Choice Product of the year. Peter also created and developed an Italian Pastry Café in Rochester. He flew to Italy and trained with a pastry chef for 6 months in Sicily. He brought these learning's back to Rochester and served the same great pastries and gelato he was taught to make in Italy.


NATHAN HURTT
- Executive Chef
Nathan Hurtt has served as our Executive Chef and Trainer in the Macarollin Franchise since our inception in February 2012. Nathan also currently owns and operates Brick N Motor foodtruck in Rochester, New York, since October 2012. From June 2011 to September 2012, Nathan was Sous-Chef of Max of Eastman Place, a fine-dining establishment in Rochester, New York. Nathan worked as a recipe development/dietician chef in New York City for Melissa Petitto and Sid Wainer & Sons from June 2010 to May 2011. Before June 2011, Nathan attended and graduated from Johnson & Wales University in Providence, Rhode Island with a Bachelors degree of Science in Culinary Nutrition in May 2010.


FRED KULIKOWSKI
- Vice President
Mr. Kulikowski was most recently employed as a Vice President with CapGen Financial, a private equity investment group focused on U.S. banks. His primary role was to evaluate the managerial, sales, and operational capabilities of identified targets, and to conduct reviews of retail networks and lending teams. While at CapGen, Mr. Kulikowski participated in the review and due diligence of numerous banks within the states of California, Florida, Colorado, South Carolina, North Carolina, and Virginia. Mr. Kulikowski resigned from CapGen in October, 2010.
Before CapGen, Mr. Kulikowski was President and COO of Commercial Federal Bank (2004-2005), an $11B bank headquartered in Omaha, Nebraska. Mr. Kulikowski was responsible for managing all units of the bank. During his tenure, commercial and retail divisions were restructured in all aspects including sales processes, incentives, products, and fees. As a result of the turnaround, Commercial Federal was offered a 40% stock price premium and merged with Bank of the West. Mr. Kulikowski turned down an opportunity with Bank of the West and accepted a one year non-compete agreement.
Previous to Commercial Federal, Mr. Kulikowski was employed at M&T Bank in Buffalo, New York from 1998-2004 where he was in charge of the retail branch network (1998-2001) and the small business division (2001-2004). He managed over 750 branches and approximately 60% of M&T's net income while in charge of these divisions.
Prior to joining M&T Bank, Mr. Kulikowski was employed at Citibank (1987-1998) where he served as Regional President (1993-1998) in charge of the $3.5B upstate region (Albany, Syracuse, Rochester, and Buffalo). Prior to becoming Regional President, Mr. Kulikowski was CFO, Treasurer, and Marketing VP (1987-1993).
Prior to Citibank, Mr. Kulikowski was Manager of Financial Analysis for Bausch & Lomb (1984-1987) in Rochester, New York. He also worked for Malcolm Glazer (1983-1984), the current owner of the NFL Tampa Bay franchise, as buyer/negotiator of businesses in the media, health care, and real estate areas. Prior to that, he worked for Arthur Andersen (1980-1983) as a Senior Consultant designing financial systems.
Mr. Kulikowski holds a BS (summa cum laude) from the University of Pennsylvania, and an MBA from the University of Rochester. He is married, has two children, and resides in Pittsford, New York.